naviego
A partnership built around the patient
We work closely with pharmaceutical manufacturers to support their therapies and create an optimal experience for patients who've been prescribed specialty drugs. By simplifying the process, providing expert guidance, and tailoring our touchpoints to the needs of the person and the profile of the medication, we keep the patient at the centre of the treatment journey every step of the way.
work with us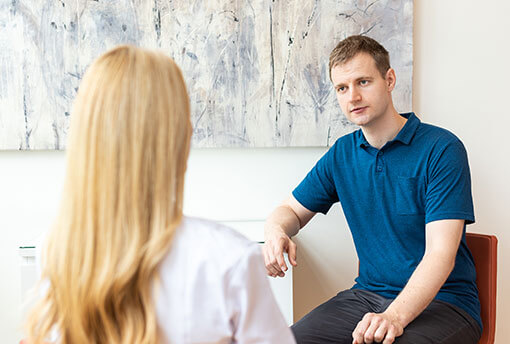 A seamless process, every time
Helping patients access and adhere to complex drug therapies
We connect with patients right away when their prescribers enroll them in our patient support program. We know it's a stressful time for them, so we take the time to answer their questions about when, where and how they'll receive their medication and start working immediately to make sure every avenue of coverage is explored.
Throughout each patient's journey, we're regularly in touch to help them navigate the system and monitor their health. We work with their pharmacy and clinic to ensure they receive their medications seamlessly, schedule their appointments and arrange reimbursement. If patients need training in how to self-administer, we see that they get it.
Prepared and proactive
Our dedicated program managers, reimbursement specialists and nurse/field coordinators have in-depth understanding of the conditions, risks and side effects involved with patients' medications. This lets us provide additional support at critical points during treatment, such as periods when side effects are known to frequently take place. This tailored approach can make a real difference to medication adherence and, in turn, to a patient's quality of life.
Committed to quality
Our entire team is dedicated to the highest standards of continuous quality and compliance improvement. We have standard operating procedures and extensive training to ensure a consistent experience for every patient, and we update our training regularly as standards and compliance requirements evolve. All our programs are subject to compliance measures, deviation and corrective action reviews, cause and effect trend analysis, feedback monitoring, and strict patient privacy regulations.
A full-service offering
Through our patient support programs, we provide end-to end management of:
add
We stay in active contact with patients throughout their treatments to track their progress and solve any problems that may arise. We're always available with patient education, information and guidance.
add
We provide easy scheduling support for our clinics and nursing services to make receiving infusions and injections as simple as possible.
add
Through our rapid, diligent reimbursement investigations, we determine the best way for patients to cover the costs of specialty and biologic drugs so they can have peace of mind and concentrate on their treatment.
add
Our program managers, nurses and pharmacists work together to create customized medication adherence plans for each patient, including appointment scheduling and refill reminders.
add
We make sure patients know where, when and how to access treatment, coordinating with clinics, pharmacies and other health care professionals to ensure we — and they — have a holistic view of their treatment plans.
add
With appropriate patient consent, we can collect aggregated real-world data and evidence that payors, pharmaceutical manufacturers and health care providers can use to enhance programs, services and therapies.
add
Our pharmacovigilance team is highly trained in adverse event monitoring and reporting, ensuring high quality, timely and audit-ready reporting.
add
We work with pharmaceutical manufacturers to develop support programs for new drugs and expand existing programs.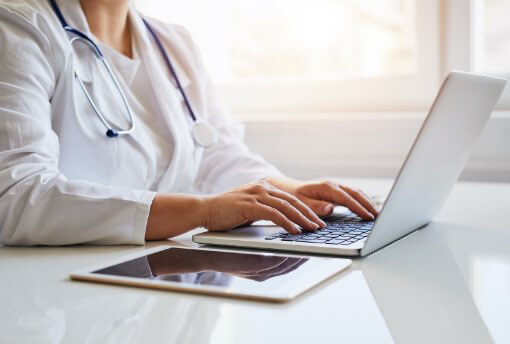 TECHNOLOGY
Strengthening outcomes with real-world data
We transform the data gathered from our patient support programs into anonymized, actionable analytics that pharmaceutical manufacturers, prescribers and payors can use to help make complex drug therapies more effective. Advanced, secure and privacy compliant, our proprietary tools deliver insights in real time. We also maintain a custom-built database that allows us to fine-tune our services to each patient and program's individual needs. Understanding how specialty medications are used in real-world settings — and their efficacy — is key to improving patient outcomes.