From importation to patient
Our third-party logistics (3PL) services provide domestic and international manufacturers with a single partner for the importation and distribution of specialty and traditional pharmaceuticals and medical devices in Canada. We uniquely combine the scale and resources to solve supply chain complexities — giving us the flexibility to meet the needs of clients of any size.
Committed to quality and compliance
We ensure products are imported, stored and delivered securely, on time and with quality assured. To meet the rigorous requirements of time-sensitive specialty therapies, we follow precise warehouse temperature monitoring, strict cold chain management and stringent shipping protocols.

Our GMP-compliant facility is validated to store and distribute controlled ambient (15°C to 25°C), refrigerated (2°C to 8°C) and frozen (-84°C to -20°C) inventory, ensuring that the integrity of your product is maintained.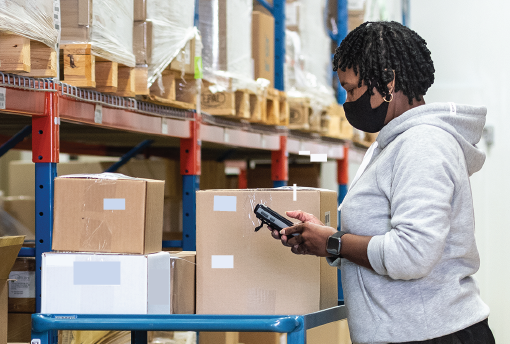 Operational expertise for every business model
With national distribution and integrated pharmacy, nursing, and patient support services, BioScript can support manufacturers by facilitating distribution to wholesalers, hospitals, clinics, and pharmacies across Canada. We partner with you to design scalable logistics solutions for every stage of your product's life cycle including support for clinical trials, so you can focus on product innovation and value-driven solutions for patients.
Contact us to learn more about our third-party logistics services.
add
To facilitate the introduction of new therapies into Canada, we have the infrastructure to fully incubate your Canadian subsidiary operations or you can leverage our extensive network to find the right commercial partner. We also work with domestic partners to help solve complex distribution challenges.
add
Our 3PL team can support special distribution programs that require direct-to-pharmacy or direct-to-physician distribution, including compassionate use programs. With full insight into quality assurance (QA) regulations, we can also support the launch of new or targeted therapies, manage backorder situations, supply allocation and more. Our enterprise resource planning (ERP) system is fully validated to manage both lot and expiry control (FEFO) with procedures in place to handle reverse logistics and product recall management.
add
We offer a complete end-to-end order to cash cycle with all national wholesalers and retailers. For companies that have licenced drugs for distribution, we offer a variety of customizable distribution models. By fulfilling orders, managing invoicing, and safely packaging and shipping products on your behalf, we can help simplify the supply chain and better support your operations in Canada.
add
With operational expertise handling cold-chain and biologic pharmaceuticals in the Canadian market, we maintain a GMP-compliant facility that can support the importation and distribution of regulated health care products and medical devices and hold a Drug Establishment Licence (DEL) for wholesale and packaging. We focus on specialized distribution of complex therapies, including biologics, radiopharmaceuticals, vaccines and human Cells, Tissues and Organs (CTO).

BioScript Logistics is a private, independently owned Canadian company, allowing us the flexibility and autonomy to align our actions with your priorities.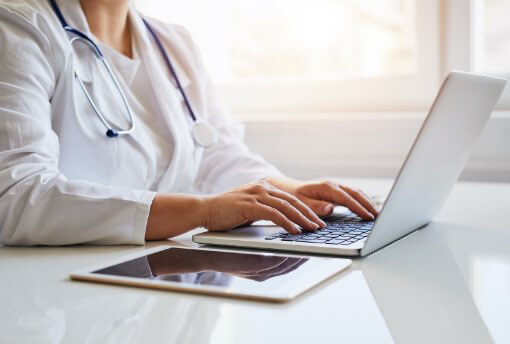 Technology
Innovation for an exceptional client experience
To make informed supply chain decisions you require accurate information, whenever and wherever you need it. With our electronic data interchange (EDI) capabilities we can provide customizable reporting and data analytics that gives you access to crucial information regarding real-time inventory, sales, credits and billing data and more.
BioScript Logistics Inc., based in Mississauga, Ontario, is ready to help you with your evolving supply chain needs – from importation to patient and everything in-between.

To learn more about our 3PL services, call 1 855-611-2724 or email bd@bioscriptlogistics.ca.